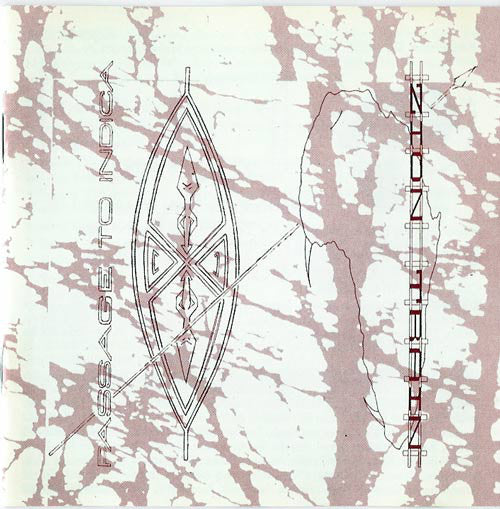 Universal Egg
Zion Train - Passage To Indica (CD, Album) - USED
---
Released: 1993
Format: CD, Album
Sleeve condition: Very Good Plus
Media condition: Very Good Plus

Tracklist:
[1a] Shining Light Steppers
[1b] Plunging Into Darkness
[1c] Earthrush
[1d] Watching Deep Water
[2a] Customs Check
[2b] Daybreak
[2c] Arrival
[2d] Burning Indica
[3] Power One - Dub Power
[4] Power Two - Dub To Power
[5] Sending Out A Positive Message
The two sides of the vinyl version are presented as the first two tracks on the CD - approximate track times are given here for these.

Notes from wobblyweb.com
The concept for the LP is based around a journey to a place where marijuana can be smoked, it could be Amsterdam or anywhere in the World that you can smoke without fear. The CD of this release features only two IDs for the LP sides and one each for the extra tracks. This was an idea which ZT [Zion Train] thought was cool at the time but has been adapted for the remastered version released in 2005.

---
Share this Product