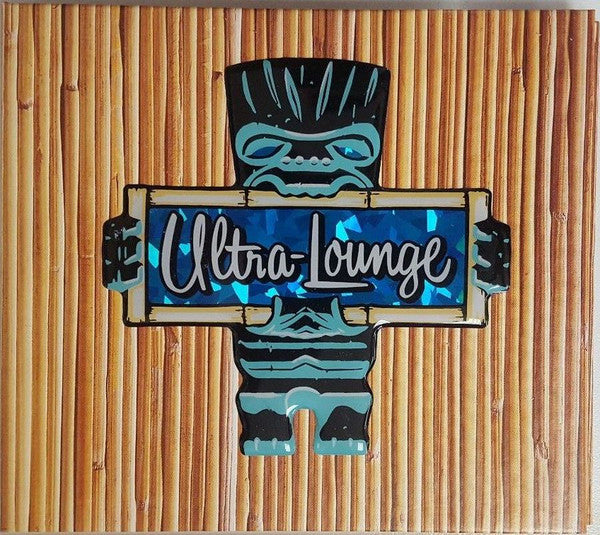 Capitol Records
Various - Welcome Back To The Ultra-Lounge (CD, RM, Smplr) - USED
---
Released: 1999
Format: CD, Sampler, Remastered
Sleeve condition: Near Mint
Media condition: Near Mint

Tracklist:
[] Selections From TV Town
[1] The Munster's Theme
[2] My Three Sons
[] Selections From Bossa Novaville
[3] Só Danço Samba (Jazz 'N' Samba)
[4] The Look Of Love
[] Selections From Wild, Cool & Swingin' Too!
[5] The Boy From Ipanema
[6] Just A Gigolo / I Ain't Got Nobody
[] Selections From Mondo Hollywood
[7] Theme From "The Apartment"
[8] Moon River
[] Selections From Bongoland
[9] The Inch Worm
[10] Brazil
[] Selections From Bottoms-Up
[11] Oh, Honey
[12] Guys & Dolls
[] Selections From On The Rocks Part 1
[13] Light My Fire
[] Selections From On The Rocks Part 2
[14] Happy Together
[] Selections From The Exotic Moods Of Les Baxter
[15] Go Chango
[] Selections From The Exotic Moods Of Martin Denny
[16] Cubano Chant
[] Selections From The Exotic Moods Of Jackie Gleason
[17] A Taste Of Honey
[] Bonus Tracks
[18] Come On-A My House
[19] Wives And Lovers
[20] Wave
[21] My Baby Just Cares For Me
[22] I Dig Chicks!
[23] Get Smart / Casino Royale
[24] Lounge Talk
[25] Bongo Lesson
Selections from the second part of the Ultra-Lounge serie (volume thirteen to eighteen plus unnumbered add-ons).

Follow-up to the Ultra-Lounge Part 1 - The Leopard Skin Sampler focused on the first twelve volumes of the collection (Capitol Records, CDP 7243 8 38376 2 5, 1996).
Details on each tracks are not provided in booklet unlike the regular volumes.
Last two tracks are hidden tracks.

This compilation (P) C) 1999 Capitol Records Inc.
Printed in U.S.A.

Comes in Digipak sleeve covered by a plastic fake straw ornamented by a brilliant blue and green Tiki motif.


---
Share this Product