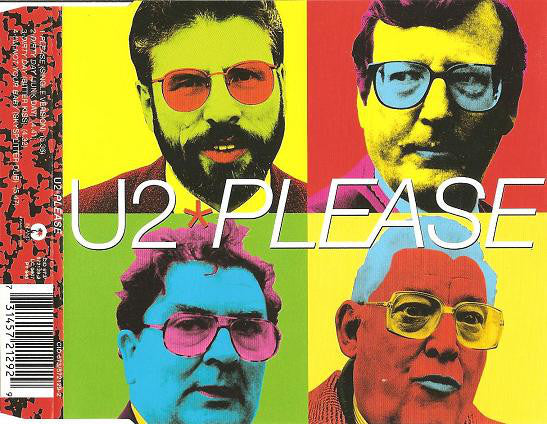 Island Records
U2 - Please (CD, Maxi, CD1) - USED
---
Released: 20 Oct 1997
Format: CD, Maxi-Single
Sleeve condition: Near Mint
Media condition: Near Mint

Tracklist:
[1] Please (Single Version)
[2] Dirty Day (Junk Day)
[3] Dirty Day (Bitter Kiss)
[4] I'm Not Your Baby (Skysplitter Dub)
All tracks published by PolyGram International Publishing B.V. except Blue Mountain Music Ltd. (UK) Mother Music (IRL) and Taiyo Music (Japan)

Track 1 recorded at Wisseloord Studios BV, Hilversum, Holland and mixed in Le Voyageur II, France and Germany.
Tracks 2 & 3: Remixed at Smart Studios, Madison.
Track 4: Mixed at the The Hit Factory, N.Y.

Mastered at Masterdisk, New York.
Post production and supervision: Cheryl Engels/Partial Productions Inc.

Comes in slimline case.
---
Share this Product