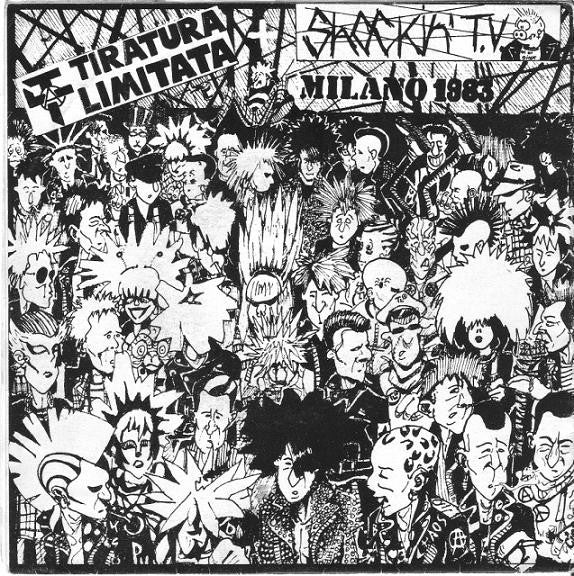 No Plan Records
Shockin' T.V. / Tiratura Limitata - Milano 1983 (7", EP, RE) - NEW
---
Released: 15 Jul 2016
Format: Vinyl, 7", 33 ⅓ RPM, EP, Reissue

Tracklist:
[A1] Refused 'N' Rejected
[A2] Solo Parole
[A3] Sorrisi Al Napalm
[A4] Spazi Di Potere
[A5] Media-Oppressione
[A6] Brats
[A7] Errori Viventi
[A8] Kill For Sex
[A9] Vivisezione
[B1] Cheyenne
[B2] Odia
[B3] Distruggiamo Il Nucleare
Poster sleeve with lyrics and band pictures printed inside.
Tiratura Limitata track order is wrong on back cover but correct on label. The right one is listed here.
First press:
200 copies on black vinyl (this). yellowed labels.
50 copies on transparent lime. yellowed labels.
Second press:
100 copies on black vinyl.
---
Share this Product