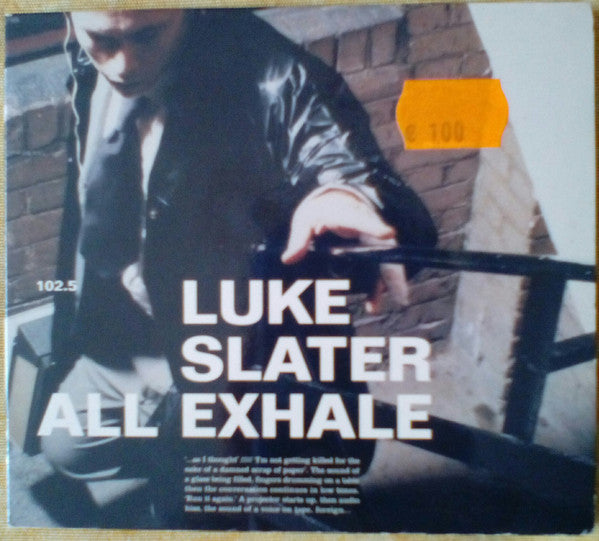 NovaMute
Luke Slater - All Exhale (CD, Single) - USED
---
Released: 04 Sep 2000
Format: CD, Single
Sleeve condition: Near Mint
Media condition: Near Mint

Tracklist:
[1] All Exhale (Electropunk Mix)
[2] All Exhale (Original Mix)
[3] All Exhale (Club Mix Edit)
[4] All Exhale (Futureshock Remix Edit)
Comes in a digipak. Includes NovaMute postcard.

Made in Great Britain.
℗&© 2000 Mute Records Ltd.

Liner notes:
102.5

'...as I thought' ////// 'I'm not getting killed for the sake of a damned scrap of paper'. The sound of a glass being filled, fingers drumming on a table then the conversation continues in low tones. 'Run it again.' A projector starts up, the audio hiss, the sound of a voice on tape, foreign...
---
Share this Product