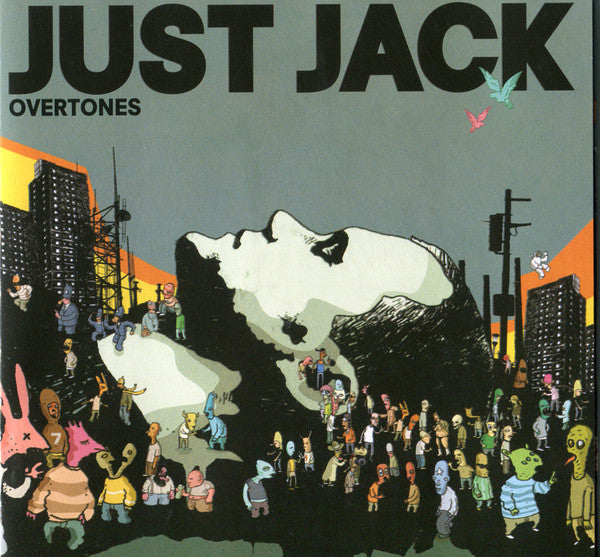 Mercury
Just Jack - Overtones (CD, Album, Enh, Sup) - USED
---
Released: 29 Jan 2007
Format: CD, Album, Enhanced
Sleeve condition: Very Good Plus
Media condition: Very Good Plus

Tracklist:
[1] Writer's Block
[2] Glory Days
[3] Disco Friends
[4] Starz In Their Eyes
[5] Lost
[6] I Talk Too Much
[7] Hold On
[8] Symphony Of Sirens
[9] Life Stories
[10] No Time
[11] Mourning Morning
[12a] Spectacular Failures
[12b] (silence)
[12c] Koolaid
Track 1 features a sample of "Mary Rand's 1964 Tokyo Olympics BBC Interview", licensed courtesy of Mary Reese (née Rand) and BBC Worldwide.

Track 12c is a hidden track starting at 9:54, track 12a ends at 4:50.

All tracks published by Sound Songs.

(p) 2006 Mercury Records Ltd. (c) 2007 Mercury Records Ltd. A Universal Music Company.
The copyright in this sound recording and artwork is owned by Mercury Records Ltd.
Made in the EU.
---
Share this Product