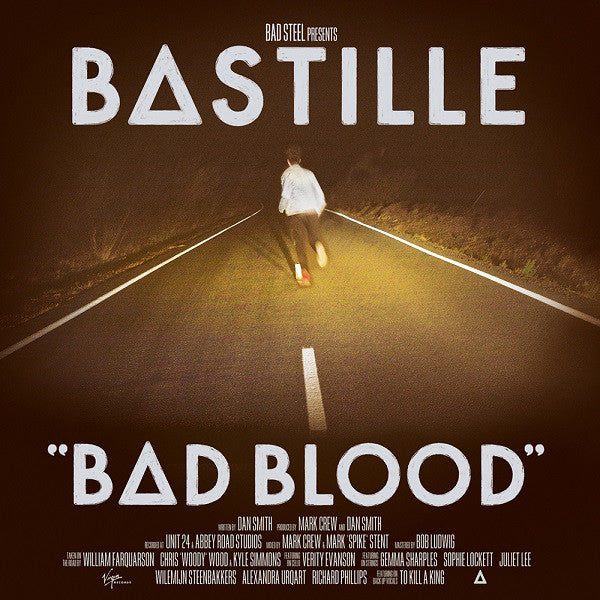 Virgin
Bastille (4) - Bad Blood (CD, Album) - USED
---
Released: 04 Mar 2013
Format: CD, Album
Sleeve condition: Near Mint
Media condition: Near Mint

Tracklist:
[1] Pompeii
[2] Things We Lost In The Fire
[3] Bad Blood
[4] Overjoyed
[5] These Streets
[6] Weight Of Living Pt.II
[7] Icarus
[8] Oblivion
[9] Flaws
[10] Daniel In The Den
[11] Laura Palmer
[12.1] Get Home
[12.2] Weight Of Living Pt.I
Includes 10 page lyric booklet.

Track 12 contains a hidden track (track 12.2 titled 'Weight Of Living Pt.I') not listed on the release. Track 12.1 lasts for 3:11 before track 12.2 begins immediately after lasting for 3:27.

The disc also grants you access to bonus content by going to www.bastillebastille.com/bonus with the disc in your computer (registration required). It includes a video thank you message from the band, a [url=http://www.discogs.com/release/4764307] free MP3 download[/url] of 2 live tracks and a 10% discount code for the bands online store (limited time only).

A limited number of signed copies were available from Bastille's official online store.

Printed In The E.U.
Made In The E.U.
---
Share this Product