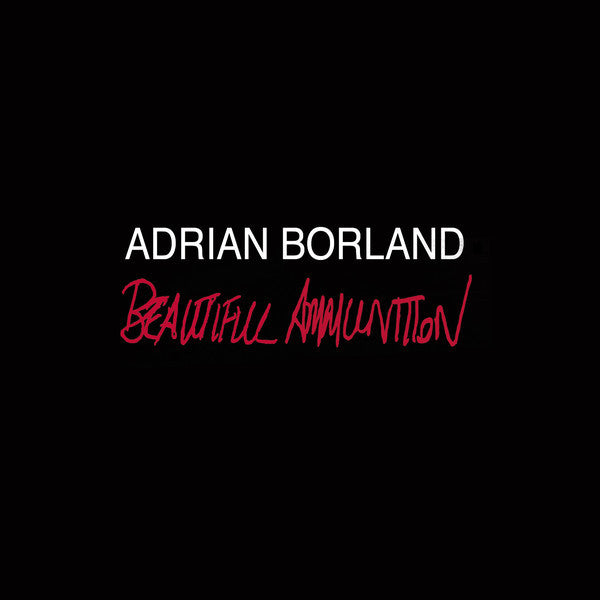 Sounds Haarlem Likes Vinyl
Adrian Borland - Beautiful Ammunition (CD, Album, Dig) - NEW
---
Released: 2017
Format: CD, Album

Tracklist:
[1] Re-United States Of Love
[2] Open Door
[3] Rocket
[4] Stranger In The Soul
[5] Break My Fall
[6] Station Of The Cross
[7] Simple Little Love
[8] White Room
[9] Past Full Of Shadows
[10] Ordinary Angel
[11] Lonely Late Nighter
[12] Someone Will Love You Today
[13] Forgiveness
[14] Rootless
[15] In Passing
[16] Shoreline
[] Extra Tracks:
[17] Beautiful Ammunition
[18] Our Forest Ghost
[19] Star
Recorded and mixed in 99 hours at Survival Studios, Acton, baby.

Re-mastered at 2x2 Studios, Rotterdam
Track 3, 4 & 5 on side 4 [of the 2xLP version] were mixed from the original 16 track tape at 2x2 Studios.

New sleeve design (the original design of the CD was done by Adrian and Bob Borland, both felt discontent with the results).

Issued in a digipak including a 4-page booklet.
---
Share this Product