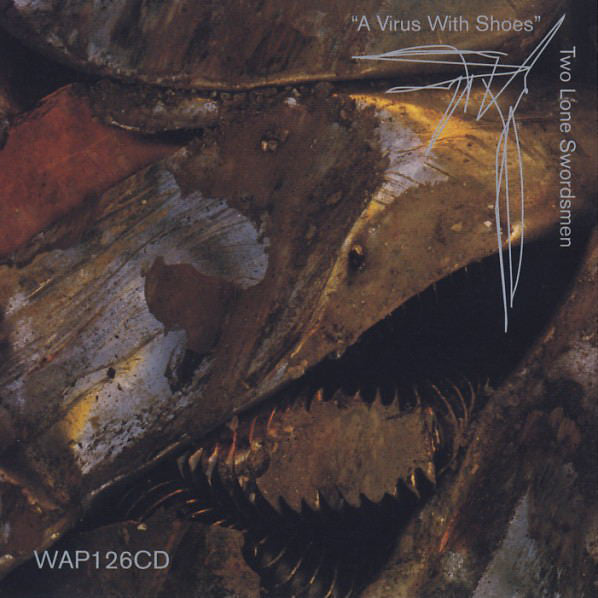 Warp Records
Two Lone Swordsmen - A Virus With Shoes (CD, EP) - USED
---
Released: 15 Oct 1999
Format: CD, EP
Sleeve condition: Near Mint
Media condition: Near Mint

Tracklist:
[1] Brother Foster Through The Phones
[2] Confessions Of A Justified Sinner
[3] Kist
[4] It Hits
[5] Cloned Christ On A Hover Donkey (Be Thankful)
[6] Celcus Speaks The Truth
[7] Palais Munich
[8] Our Kid's Berwick
Track 4 contains samples of 'Prodigal Son' by [a=Electronic] (courtesy of Parlophone Records).

Written, produced mixed at The Rotters Golf Club.
Published by MCA Music (except track 4, MCA / Warner-Chappell / Polygram Music).

P 1999 Warp Records Limited
C 1999 Warp Records Limited
Made In England

Released in clear tray jewel case with stiff card insert.
Second cat# is found on the tray insert.
Zomba distribution code only to be found on sticker (back cover).
---
Share this Product