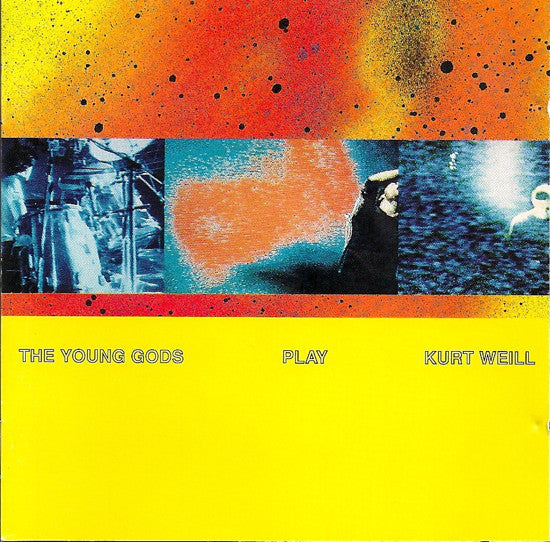 Play It Again Sam Records
The Young Gods - The Young Gods Play Kurt Weill (CD, Album) - USED
---
Released: 1991
Format: CD, Album
Sleeve condition: Near Mint
Media condition: Near Mint

Tracklist:
[1] Prologue
[2] Salomon Song
[3] Mackie Messer
[4] Speak Low
[5] Alabama Song
[6] Seeräuber Jenny
[7] Ouverture
[8] September Song
From sleeve:
These recordings are studio versions of songs performed by the Young Gods at the Kurt Weill tribute concert staged in Switzerland in September 1989, at the request of the Festival du Bois de la Bàtie (Geneva) and Fri-Son (Fribourg).

Recorded at Artag Studio Zürich.

Realisation by Rocky.
Live pictures by "Image Totale".
English translation by James Neiss.

Tracks 1, 2, 3 and 6 are from the "Threepenny Opera" (1928).
Track 4 is from the musical comedy "One Touch Of Venus" (1943).
Track 5 is from the opera "The Rise & Fall of the city of Mahogany" (1927-29).
Track 8 is from the musical "Knickerbocker Holiday" (1938).
---
Share this Product