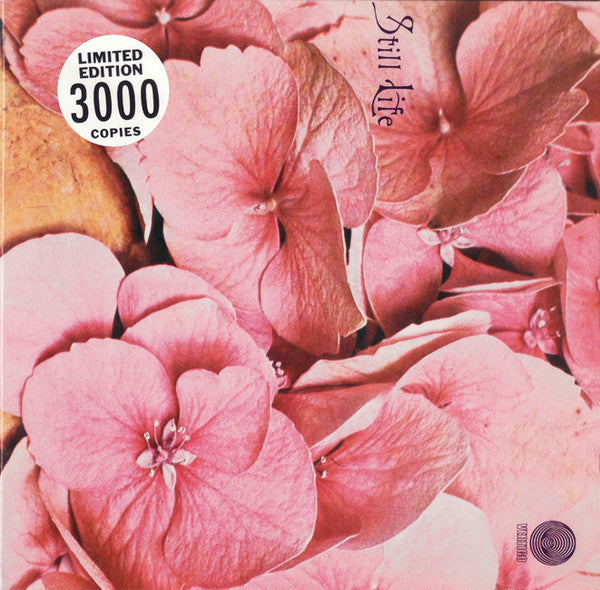 Vertigo
Still Life (7) - Still Life (CD, Album, Ltd, RE) - USED
---
Released: 04 Dec 2006
Format: CD, Album, Limited Edition, Reissue
Sleeve condition: Near Mint
Media condition: Near Mint

Tracklist:
[1] People In Black
[2] Don't Go
[3] October Witches
[4] Love Song No. 6 (I'll Never Love You Girl)
[5] Dreams
[6] Time
This 2006 re-issue is a limited edition with only 3000 copies pressed. It comes in a gatefold replica with a fold-out poster, with the other side of the poster having liner notes written by Chris Welch.

Originally released in 1971 as Vertigo 6360 026.

Studio & tea: Recorded Sound Studios.
Tape: Scotch 202
Machines: 3M8 Track & Studer.
Microphones: Neumann & AKG
Distortion: Free
Cigarettes: Rothmans, Piccadilly No. 1, and other peoples.
Tranquillisers: ICI
Distracting phone calls: Ruth Finlay, Francis Chamberlain and Veronica Winterbourne.
Mixer: Rupert Neve & Co.
Encouragement: George Pastell
Complaints by: Noise Abatement Society.

---
Share this Product