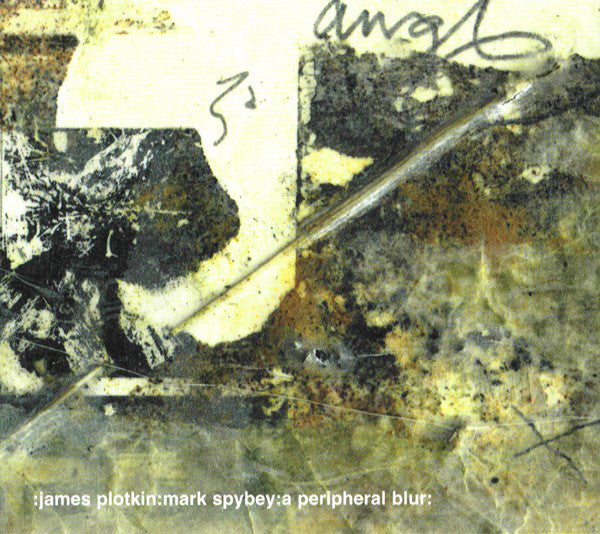 Kranky
James Plotkin : Mark Spybey - A Peripheral Blur (CD, Album) - USED
---
Released: 25 Nov 1998
Format: CD, Album
Sleeve condition: Very Good Plus
Media condition: Near Mint

Tracklist:
[1] Jute Wheel
[2] Aluminium As A Medium
[3] A Peripheral Blur
[4] Vord Lae
[5] Northern Sleight
Recorded in Vancouver and New Jersey, October-November 1997.
Construction: Paper, Cayenne, Sage, Turmeric, Glue. 1998.

Durations taken from the media player.


This is the first collaboration between these two well known sound manipulators. Peripheral Blur is well named: something always seems to appear briefly at the borders of auditory perception. Mark Spybey contributed toy sounds and vocals as source material while James Plotkin used guitars as sound generators. Sounds shift focus and density in a way that escapes exact definition and encourages listening investment.



---
Share this Product