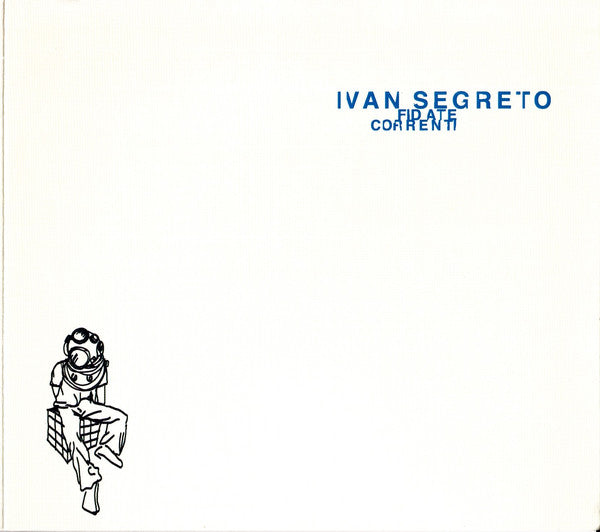 Sony BMG Music Entertainment
Ivan Segreto - Fidate Correnti (CD, Album) - NEW
---
Released: 2005
Format: CD, Album

Tracklist:
[1] Vola Lontano
[2] Fidate Correnti
[3] Tingerei In Verde
[4] Ridestinato
[5] Allegra Compagnia
[6] Juninho
[7] Confusione Soltanto
[8] Deserto D'Africa
[9] Ego
[10] Annie
[11] Contrasto
P) & C) 2005

- I thank the Currents that have brought me to them, to the friends who have given me a hand in realizing this
m y s e c o n d w o r k
they caught the spirit and had the generosity
necessary for music that wants to be synergistic, which rejects the idea of ​​belonging ...

T h a n k s F e d e , R u d y , D a n y ,
P i n o e M a r t i
and thanks to all the people who brought me to you.
Ivan

I would like to thanks Robert and Christa Hafner,
Rudy Zerbi and all of SonyBMG,
Grisby Music, Startup Audio and Federico Fiorentino.
A special thanks to Mario Garau, my life-line.
Marti

Pino Li Trenta thanks "SUONA Strumenti Musicali" store in
Limbiate and Alfredo Golino.

Daniele Camarda thanks Enrico Santagati of ATS for Cabinet and
Speakers.
---
Share this Product