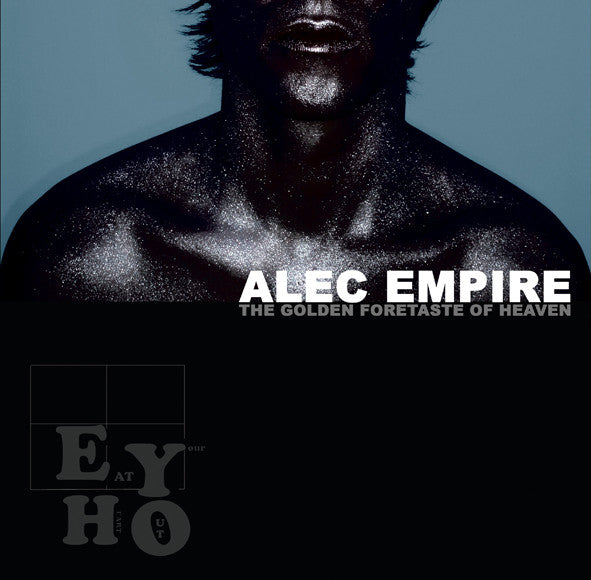 Eat Your Heart Out
Alec Empire - The Golden Foretaste Of Heaven (CD, Album) - NEW
---
Released: 18 Jan 2008
Format: CD, Album

Tracklist:
[1] New Man
[2] If You Live Or Die
[3] Ice (As If She Could Steal A Piece Of My Glamour)
[4] 1000 Eyes
[5] Down Satan Down (Dub)
[6] On Fire (The Hellish Vortex Sessions)
[7] Robot L.O.V.E.
[8] Death Trap In 3D
[9] Bug On My Windshield
[10] No/Why/New York
P + C 2007 Eat Your Heart Out.
Recorded at The Hellish Vortex Studios, Berlin.
Mastered at Calyx Mastering, Berlin.
Made in UK.
"My musicians are: SP-12, Sun Syn, my White Gibson SG and my sweet Warwick bass.

Oh yeah before I forget: This is an indie rock noise record...
this is the music that I do in my spare time...
...in between nights..."

Two exclusive, online-only tracks were available for the download versions of the album. On iTunes the additional track was EYHO Beats while Beatport featured No/Why/New York (Eat Your Heart Out Minimal Remix).

---
Share this Product